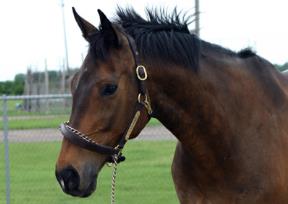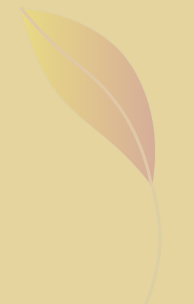 Fraucordia:

Fraucordia MG is a 2010 KWPN Dutch Warmblood Filly born May 8th by Campbell VDL out of imported KEUR ELITE mare Tercordia.  Fraucordia was purchased from Majestic Gaites.   Fraucordia MG was the 1st Premium, 1st Place, High Point jumper foal at the KWPN Keuring and was the #1 KWPN Jumper foal in the nation!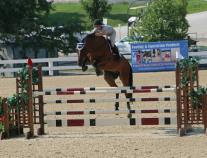 Cupido:

Cupido is a 2007 Indoctro X Ramiro warmblood gelding. His sire, Indoctro, is one of the best producing stallions in in the world today. This "Preferent" stallion is one of the best breeding stallions of our time. He has countless offspring in all levels of jumping sport, along with several approved sons.  Cupido has been shown up to 1.30 meter and is showing the ability for much more.  Cupiido was purchased as a 3 year old from Bosch Farms in Alberta, Canada.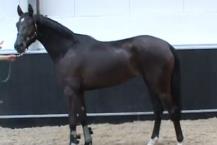 Gina:

Gina B is 2011 KWPN filly Nabab de Reve X Heartbreaker purchased from Hemmelhorst Sporthorses in the Netherlands.  Nabab de Reve was an international jumper that was elected horse of the year by the Belgian people in 2002 due to his frequent winning with his rider Phillippe Le Jeune.  He was also part of the Bronze medal Belgium team at the World Games in Jerez de la Frontera, Spain.  In addition he has sired many top horses and already has many approved sons.  He was one of the predominant sires of the 2012 Olympic horses.  Nabab de Reve sired London who won silver team and individual medals, Vigo d'Arsouilles, Valentina Van't Heike and is the damsire of Derly Chin De Muze and Hello Sanctos.  Currently Nabab de Reve is ranked #8 on the 2012 WBFSH Jumping Sire Rankings. Gina's put she gave birth to her first foal in 2015.  A stunning colt by Numero Uno

Pixie:

Pixie is a 2006  Pony who has successfully competed in both Jumpers and Hunters. With many wins this past show season she is a great additional to the Square Lake Farm Show string.

George:

George continues to introduce many riders to the show ring instilling confidence with his wonderful disposition. This OTTB is loved by many and will always be a part of Square Lake Farm.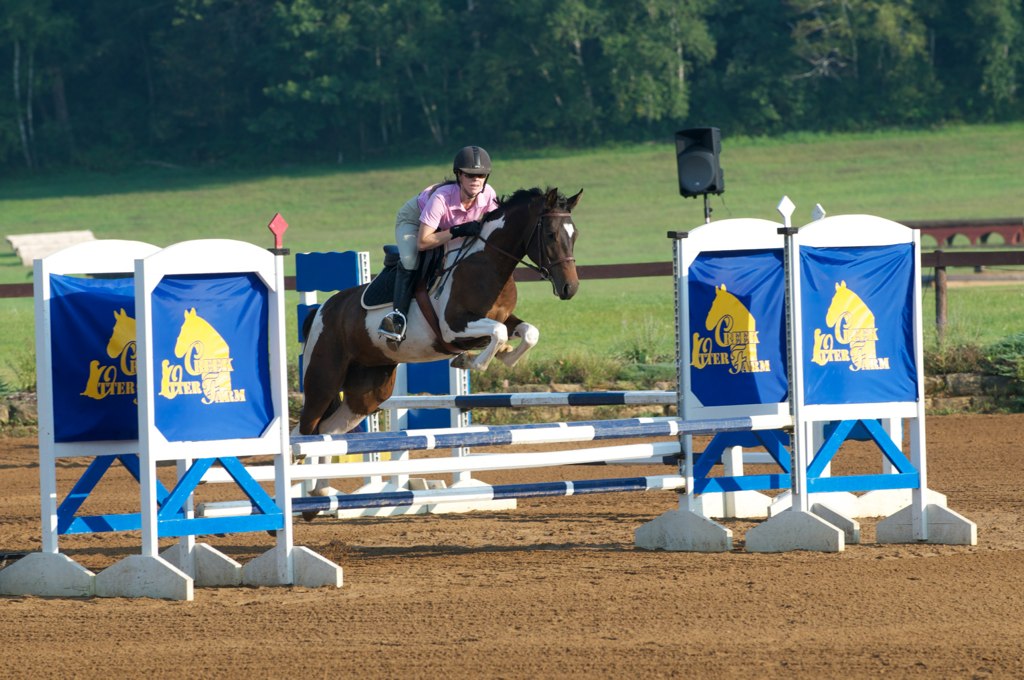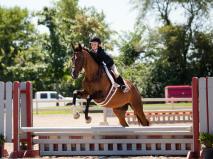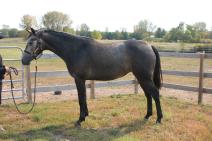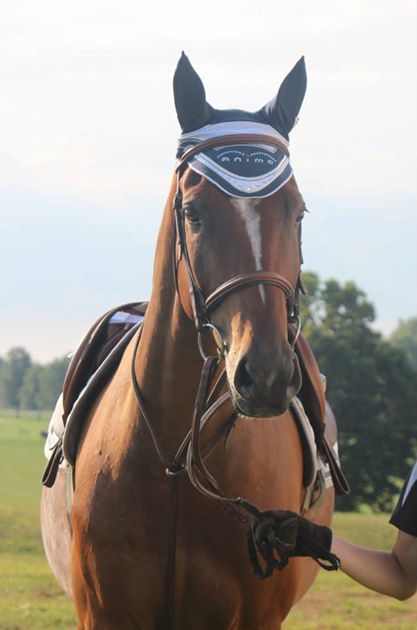 Ari Z:

Ari is a 2009 CWHBA gelding Air Jordan x Pacific Sunset.  Air Jordan was reserve in the 2007 world cup finals in las vegas. ari is showing in the jumper ring and has great style over the fences. hopefully he will continue to gain confidence and move up the levels.  We are excited about this horse for the future.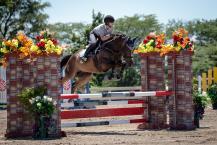 Komet Uno:

Komet Uno 2015 KWPN colt Numero Uno x Nabab de Reve.  This colts pedigree is full of top jumping horses.  After a successful show jumping career with European Champion Marco Kutscher, Numero Uno today has turned out to be one of the leading sires in the world. Numero Uno, father to six approved KWPN stallions. -- Nabab is sire of 2010 world SJ individual champion Vigo d'Arsouilles &  London the Olympic individual silver medalist in 2012. Komet has already jumped over fences in the arena for fun.  The future looks bright for this young jumper.